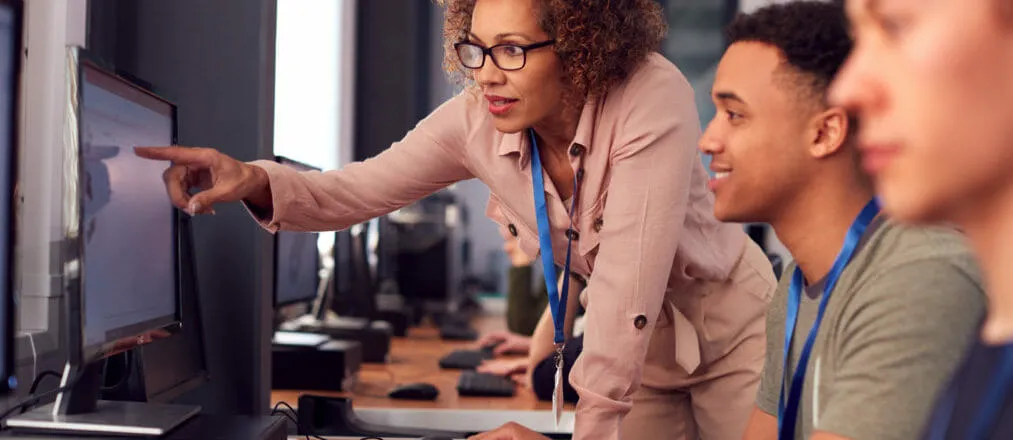 Top 10 Technology Skills To Learn in 2022
It's 2022 and this year we're all going to get on that technology learning journey together. Top tech skills are where the future lies, and in technology, if you're not learning you're getting left behind.
With increased remote work, more and more people are delving into the wide open field of technology. However, in technology there's so much to learn that sometimes it can become overwhelming. No pressure though. My general strategy is to pick one skill each year, and focus on learning that. It's a marathon after all, not a sprint.
To those that want to pick up a new tech skill in 2022, here are some of the top most valuable skills to learn in 2022.
---
Cybersecurity
Cybersecurity is at an all time high in terms of value. The more our lives move to the internet, the greater the threat of major security breaches that can upend our lives, and subsequently, the greater the need to keep our data secure. Cyber crimes are on the rise and companies are investing a lot in professionals with the skills to protect them from hacking, phishing, viruses, ransomware and other cybersecurity threats.
Augmented & Virtual Reality
Cue in Mark Zuckerberg and Meta. The potential new world is the Metaverse (whether or not we think Mark will get us there), and that means a lot of investment will go into the Augmented and Virtual Reality space. This field saw record sales in 2020 according to Circuit Stream with a forecast of being worth $209 billion globally in 2022. Everything from education, to healthcare, and to even dating could potentially move into the metaverse in the near future.
Product Management
Can you create top notch technology dependent products without the skills of a product manager? The answer is probably NO. Coming up with ideas, and then taking those ideas from conception to a production rollout, and managing feedback enhancements is probably one of the top tech skills in demand now. It involves the ability to manage a team's workflow, priorities, while understanding both the technical details and the business value provided as well.
For those a bit hesitant about getting too deep into the coding or technical aspects of technology, this is an ideal space for you.
IT Support & Network Administration
Who would've thought in February 2020, that just over 6 weeks later, 80% of the office workforce would begin working from home and collaborating via the internet. This has significantly increased the workload on IT support, and more importantly stretched most companies' network bandwidth capabilities.
That has increased the demand for IT support specialists as well as professional with network administration skills. Your ability to communicate, and troubleshoot technical issues is key in picking up this skill.
Data Science
With the new wave of technology tools utilizing Artificial Intelligence models to a greater capacity, the need for more and more data utilization, computation and creating predictive models has grown exponentially. That's where Data Science comes into the picture.
According to LinkedIn, the Data Scientist demand has grown by 34% each year over the last four years. We only expect that to grow even more in the next decade. It's predicted to be the most in-demand tech skill of 2022.
Software Development
Software development is a skill that is not going anywhere anytime soon, and will continue to be in demand as long as we have technology in our lives. Some level of coding (or code understanding) is fast becoming a base level skill for most tech jobs.
However the most in-demand areas lie in development, test automation, and DevOps. It's a good idea to always stay in the loop when it comes to coding languages, and learn a new language during your free time. The top languages projected to be in demand are Python, Java, C# and Javascript.
DevOps Engineering
The DevOps skill is one that combines multiple aspects of software delivery. A combination of software development, systems operations, quality assurance and configuration management.
The trend in technology is to deliver quality software at a much quicker pace, and DevOps engineering is enabling that. For context, Amazon deploys code to production every 12 seconds, and Google & Netflix deploy thousands of times a day . Now not every company can do that but the days of yearly releases are long gone. That means DevOps is a skill that is in high demand, and will be for the foreseeable future to enable faster delivery of quality software.
Cloud Computing Technology
Gone are the days of large on-prem data centers that require a lot of maintenance, energy, and real estate. Our data is now moving to the cloud, and the big financial, insurance and other brick & mortar companies are on that journey.
AWS (Amazon), GCP(Google) and Azure(Microsoft) are the big players in the game, and according to Technojobs, cloud engineering jobs have seen a growth of over 100% in the last 5 years. Pick up skills in cloud computing, and you're sure to stay in demand in the coming years.
UI/UX
Building a product is one thing. Building a product that consumers will use and continue to use is a top skill. Just look at Apple products. Every company is realizing that it's not enough anymore to build a functional product. The user experience matters just as much as any functionality in that product, and retention of those users are dependent on their experience.
According to a report by Dice, UI/UX job growth is expected to rise by around 14.9% over the next decade.
Mobile App Development/Testing
As more mobile devices gain the computing power of large desktop machines, the more mobile applications gain greater adoption. Mobile adoption in the world continues to grow, most especially in developing countries where desktop affordability is still comparatively low.
That means, mobile development and testing skills are very much in demand, and will continue to be for a while. Fintech is one industry that will see significant growth in the space in the next 5 years.
---
That's it! 10 tech skills to learn in 2022. There's definitely a lot more to learn, and I hope we all pick up one skill to learn together this year.
Comment below. What tech skill are you picking up in 2022?
---
Image Credits: https://www.information-age.com/